Memories.
That is the number one thing that your wedding guests will take away from the night. It is the duty of every single one of your vendors to give your guests something truly amazing to remember, and that just happens to be Piano Fondue's specialty.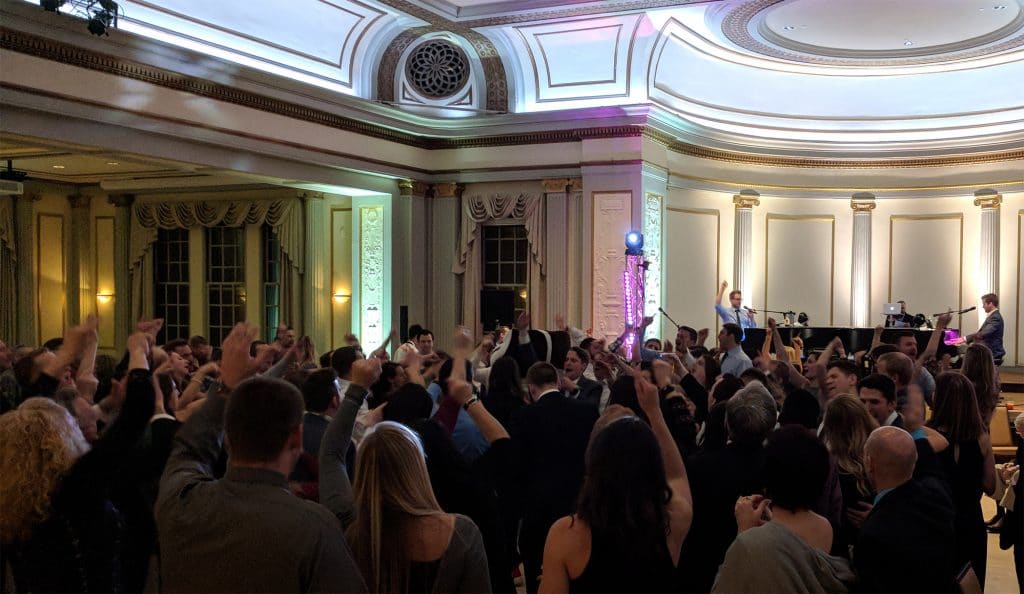 From the impressive façade of our two beautiful baby grand pianos to the live-operated lights strobing and sweeping across the room to your guests in a huge circle around you, their arms around each other, swaying and singing "Piano Man" at the tops of their lungs, Piano Fondue delivers an experience unlike any other. Your wedding will be the one that your guests remember for years to come.
We would love to chat about how our packages can be customized for your wedding. Start the conversation by filling out our inquiry form with your contact info, reception date, and venue (if you know it), and we will be in touch. Congratulations! Let's have some fun!