New Promo Video!
Interested in seeing what Piano Fondue is all about? Take a gander at our new promo video. We've incorporated some live show footage for you to enjoy!
---
Our brand-new Pricing Estimator!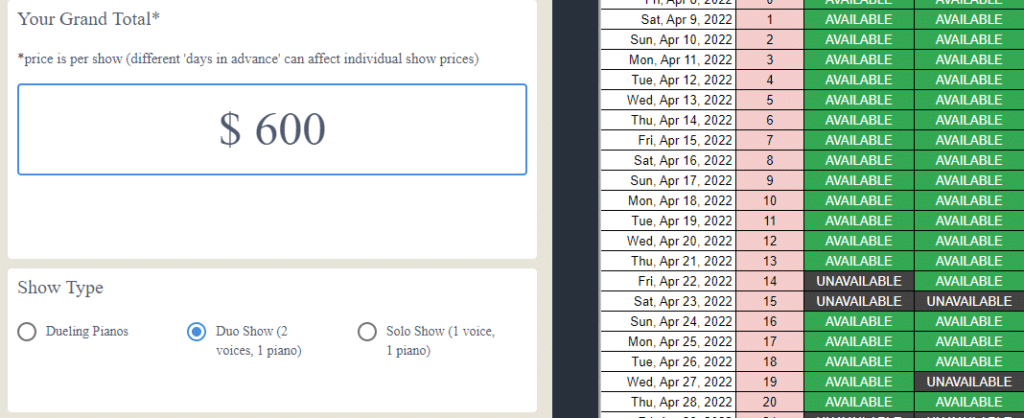 Play around with the parameters to find a Piano Fondue show that fits your budget! Give it a try!
---
Looking for the Setlist for an upcoming show?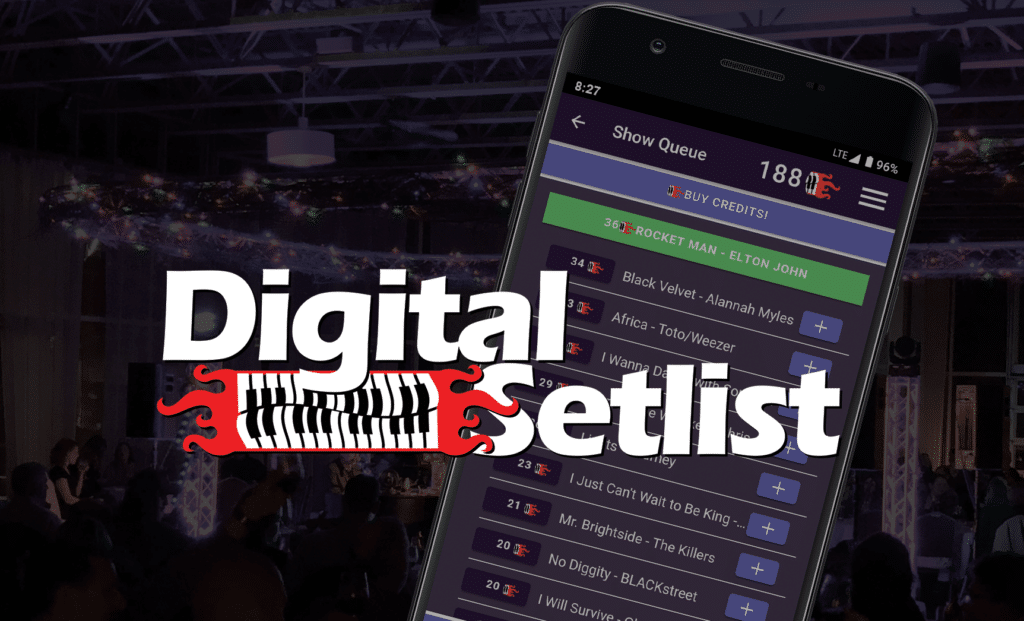 Click here for our Digital Setlist!
---
Back for More!
Huge thanks to some of our favorite venues bringing us back again to party in 2022! Make sure to mark your calendars for Piano Fondue Dueling Pianos!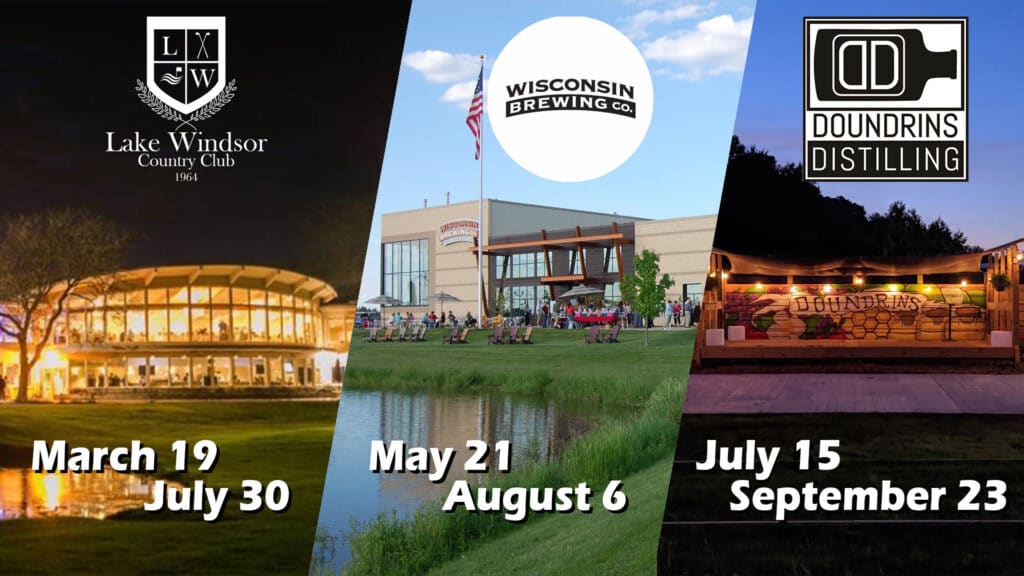 ---
Red & White Winebar
Francie and Josh had so much fun in Waunakee last month that the good people at Red & White Winebar have asked us back for two more evenings in April! Mark your calendars for Friday & Saturday, April 29th & 30th for two raucous nights of sing-along fun!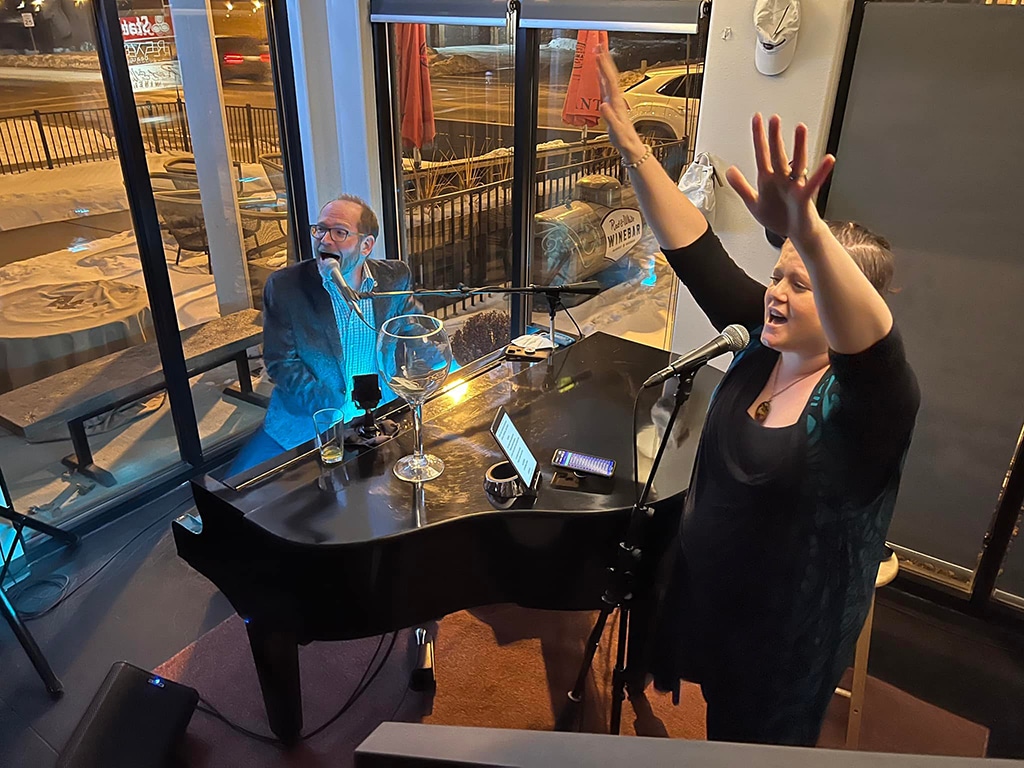 If you have Digital Setlist credits left over from the January shows, then good news! They never expire, and you can use them at any Piano Fondue show in the future (ahem… April 29th & 30th)! Check out our upcoming shows page for the next party!
[UPDATE] Tickets will be available March 15th – call 608-849-0331 or redandwhite331@gmail.com
---
Why Piano Fondue?
What makes our brand of entertainment so unique and sooo addictive!?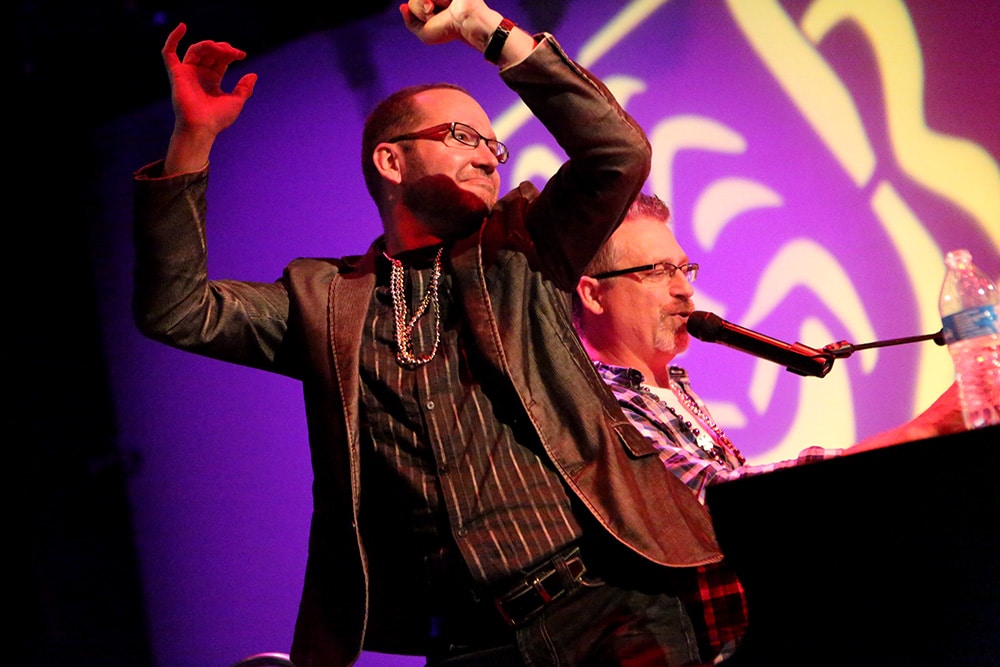 Piano Fondue has been perfecting our high-energy show for the past seventeen years! We have learned what works and what doesn't. Our employees (not contractors) love putting on a show that they can be proud of, and it comes across in the laughter, singing, and memories of our fans! From our production value to our one-of-a-kind Digital Setlist to the unique rapport between our entertainers and their crowds, Piano Fondue is an experience unlike any other. See you at the next show!
---
New Pages: Pricing and Show Details
Check out the new pages on our website!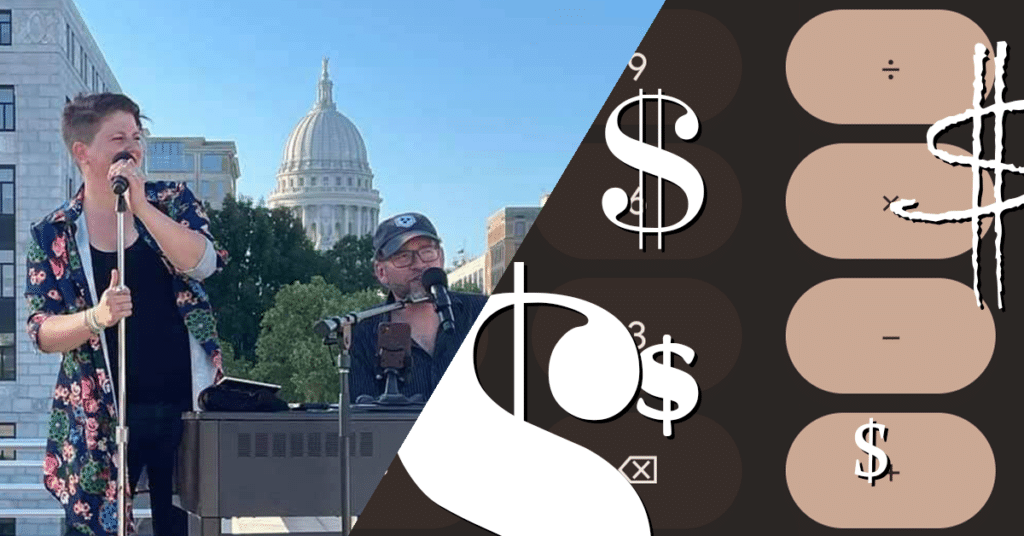 Pricing – We have a new transparent pricing model that you are going to love! Check out the details AND our real-time Pricing Estimator.
The Shows – Duo, solo, "Best of Both Worlds?" Find details on all of our available show compositions!
---
Weddings with Piano Fondue!
Create lasting memories with a unique wedding reception featuring Piano Fondue. Our "Best of Both Worlds" Dueling plus DJ package is an especially unforgettable party! Start customizing your night right here!
---
Host a show!
If you'd like to host one of our performances at your venue, let us know, and we will get you details. We are constantly working on scheduling local performances as well as national tours, so no matter the size or location of your spot, we'd love to chat! We also perform nationwide for private events, fundraisers, and festivals, so get in touch today for details and a quote.
---
Black Lives Matter!
Piano Fondue is committed to the eradication of racism in all forms. We especially recognize the incredible influence black Americans have had on the music industry throughout its history and the underrepresentation of people of color in our corner of the same industry. We invite you to join our efforts in erasing this institutional and systemic racism.