livestreaming multiplayer music games!
---
Play along live!
Born in the dueling pianos bars, Piano Fondue is bringing that energy into your living rooms with our one-of-a-kind interactive live-streaming games and concerts and concert GAMES! It's a MMORPG for concertgoers!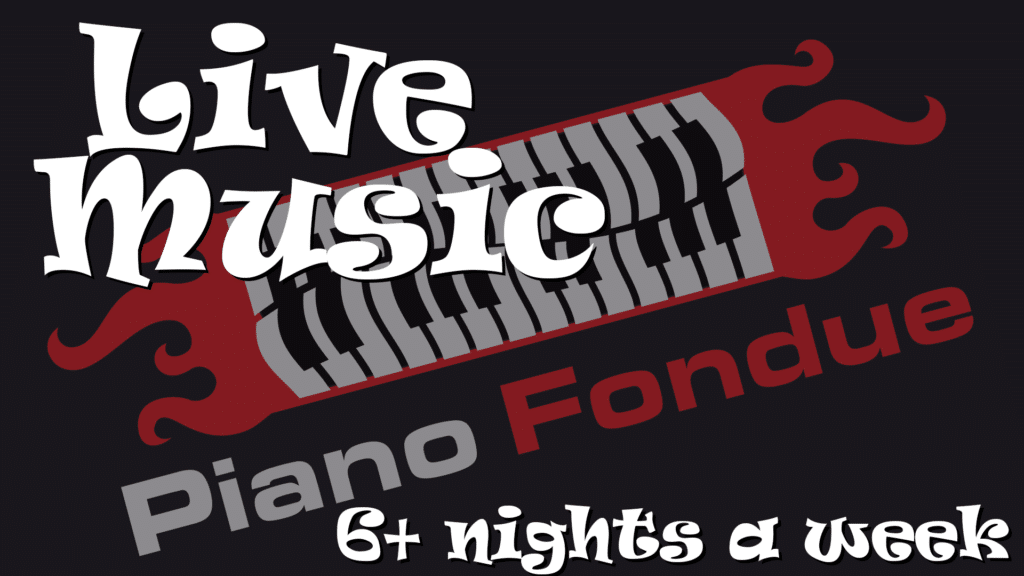 ---
Host a show!
If you'd like to host one of our performances at your venue, let us know, and we will get you details. We are constantly working on scheduling local performances as well as national tours, so no matter the size or location of your spot, we'd love to chat! We also perform nationwide for private events, fundraisers, and festivals, so get in touch today for details and a quote.
---
Black Lives Matter!
Piano Fondue is committed to the eradication of racism in all forms. We especially recognize the incredible influence black Americans have had on the music industry throughout its history and the underrepresentation of people of color in our corner of the same industry. We invite you to join our efforts in erasing this institutional and systemic racism.