Looking for the Setlist for an upcoming show?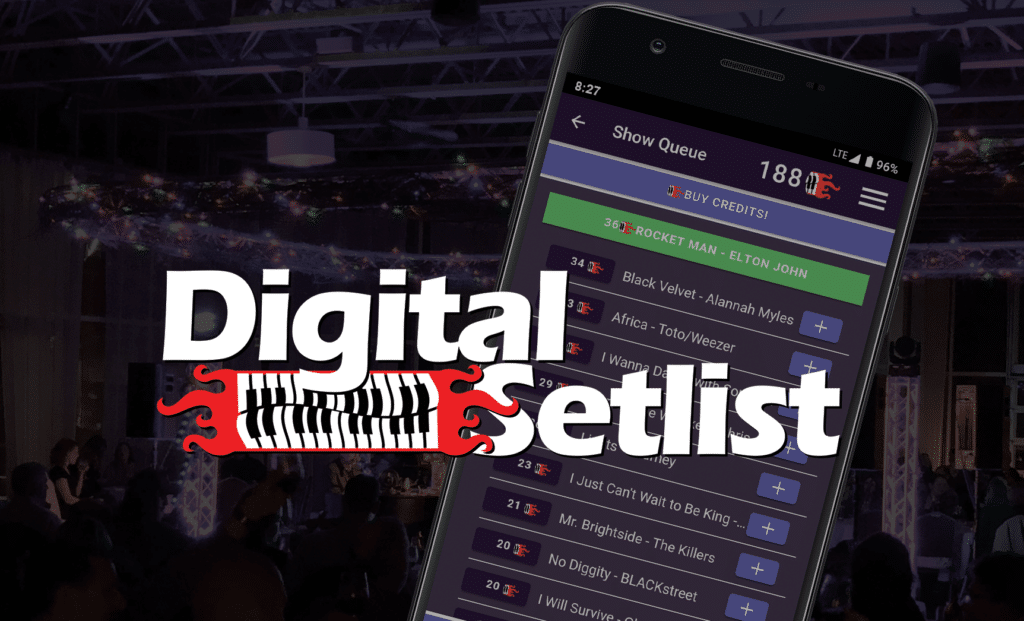 Click here for our Digital Setlist!
---
New Pages: Pricing and Show Details
Check out the new pages on our website!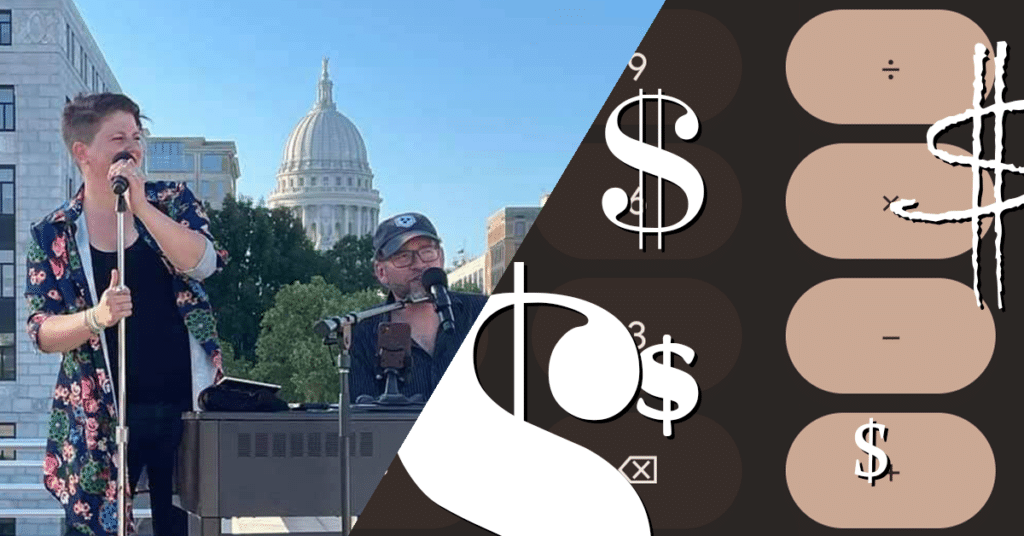 Pricing – We have a new transparent pricing model that you are going to love! Check out the details PLUS a link to our new, always-up-to-date Price Sheet.
The Shows – Duo, solo, "Best of Both Worlds?" Find details on all of our available show compositions!
---
It's the Holiday Season (2021)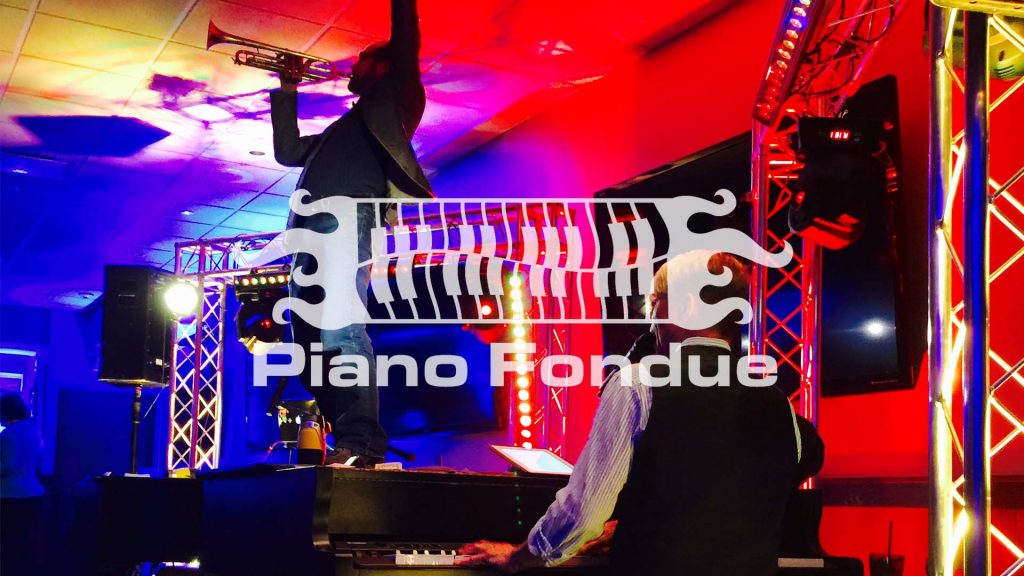 It's time to repay your team for the hard work they've put in over the past year (or two years – thanks, COVID). Piano Fondue is ready to bring the party to you! We are a fully-mobile, full-production dueling pianos show that gets our audiences laughing, singing, and moving wherever we go. Whether it's an intimate gathering of 20 or a company-wide 500-person event, Piano Fondue has the experience (16 years and still rocking!), staff (not contractors, but employees!), and wildly entertaining musicians to make your dream party a reality. Contact us today to begin customizing this year's holiday party. Dates are filling up quickly, so give us a few details, and we'll get started today.
---
Just in Case (COVID-19 update)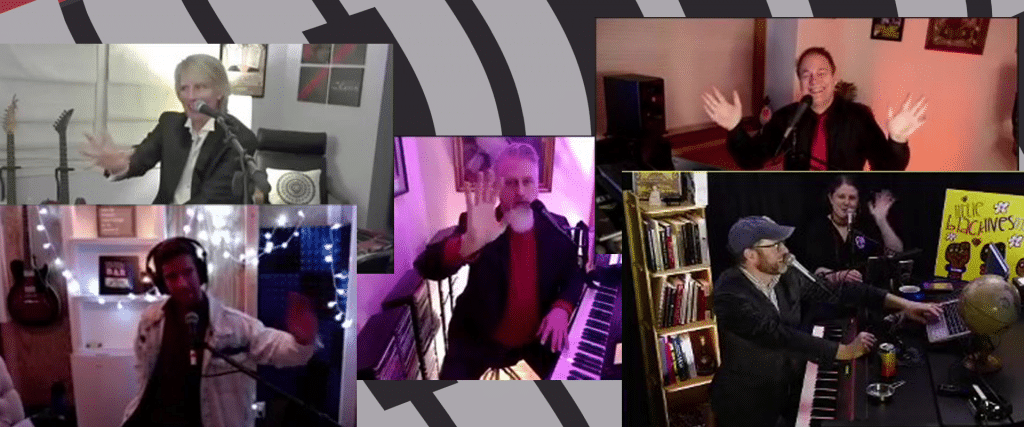 The corporate holiday parties are starting to book for the wintertime, and we at Piano Fondue are happy to say that we are ready for any potential COVID-19 interruptions. Piano Fondue spent most of last year producing virtual events online for our clients and fans. Given the current unpredictability of the COVID-19 variants, we are fully-prepared to seamlessly transition your event to a virtual, all-request, round-robin dueling pianos party, complete with live banter, sing-alongs, and audience interaction. We will not let this virus leave our clients without the opportunity to connect and unwind! You can start your booking process today by sharing a few details about your event right here!
---
Weddings with Piano Fondue!
Create lasting memories with a unique wedding reception featuring Piano Fondue. Our "Best of Both Worlds" Dueling plus DJ package is an especially unforgettable party! Start customizing your night right here!
---
In-person events are returning June, 2021!
(March 17, 2021) Thanks to everyone's collective efforts, the pandemic seems to be on its way out. Vaccines are starting to flow more freely, and official restrictions are beginning to ease. Piano Fondue has decided to hold off for a couple more months to do our part to help strengthen the current downward trend, but we are currently accepting bookings beginning on May 30, 2021. CLICK HERE to fill out our inquiry form, and we will email you to begin customizing your event within one business day. 2021 WEDDINGS are filling up, and it is certainly not too early to begin thinking about this year's CORPORATE HOLIDAY PARTY. Everyone is excited to get back out there, and our weekends are filling up FAST, so get in touch today!
---
Play along live!
Born in the dueling pianos bars, Piano Fondue is bringing that energy into your living rooms with our one-of-a-kind interactive live-streaming games and concerts and concert GAMES! It's a MMORPG for concertgoers!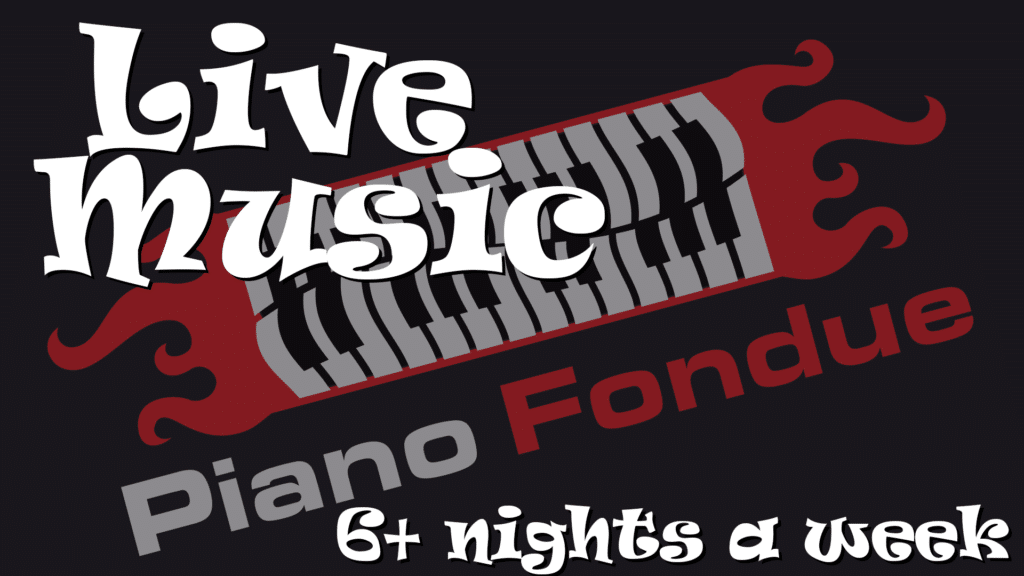 ---
Host a show!
If you'd like to host one of our performances at your venue, let us know, and we will get you details. We are constantly working on scheduling local performances as well as national tours, so no matter the size or location of your spot, we'd love to chat! We also perform nationwide for private events, fundraisers, and festivals, so get in touch today for details and a quote.
---
Black Lives Matter!
Piano Fondue is committed to the eradication of racism in all forms. We especially recognize the incredible influence black Americans have had on the music industry throughout its history and the underrepresentation of people of color in our corner of the same industry. We invite you to join our efforts in erasing this institutional and systemic racism.